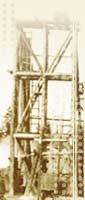 Welcome to GESTIM Plus' FTP Site!
This site gives you the opportunity to consult and download files that could be useful in GESTIM Plus. You will find maps, user guides, notices, etc. To access the area you're interested in, simply click on the link in the menu on the left. Please note that most of the files on the FTP site are in french.
If you have questions about the files, contact us
Toll free : 1-800-363-7233
Email : gestim@mern.gouv.qc.ca
You can still access this site with an FTP browser at the following address : ftp://ftp.mrn.gouv.qc.ca/public/gestim .