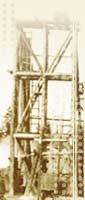 Welcome to GESTIM FTP site
The GESTIM FTP site offers documents and files that can complement the information found in GESTIM. You will find :
mining titles maps
notices of modification
authorisation certificates
the list of expired titles
GESTIM user guides
des fichiers de données géométriques et descriptives
To access the item that interests you, simply click on the corresponding link in the left menu.
Please note that most of the files on the FTP site are in french.
It is also possible to access this site with a FTP download software, at the following address ftp://ftp.mrn.gouv.qc.ca/public/gestim.
To contact us :
Phone
418 627-6278
1 800 363-7233 (Toll free, in Canada only)
Email